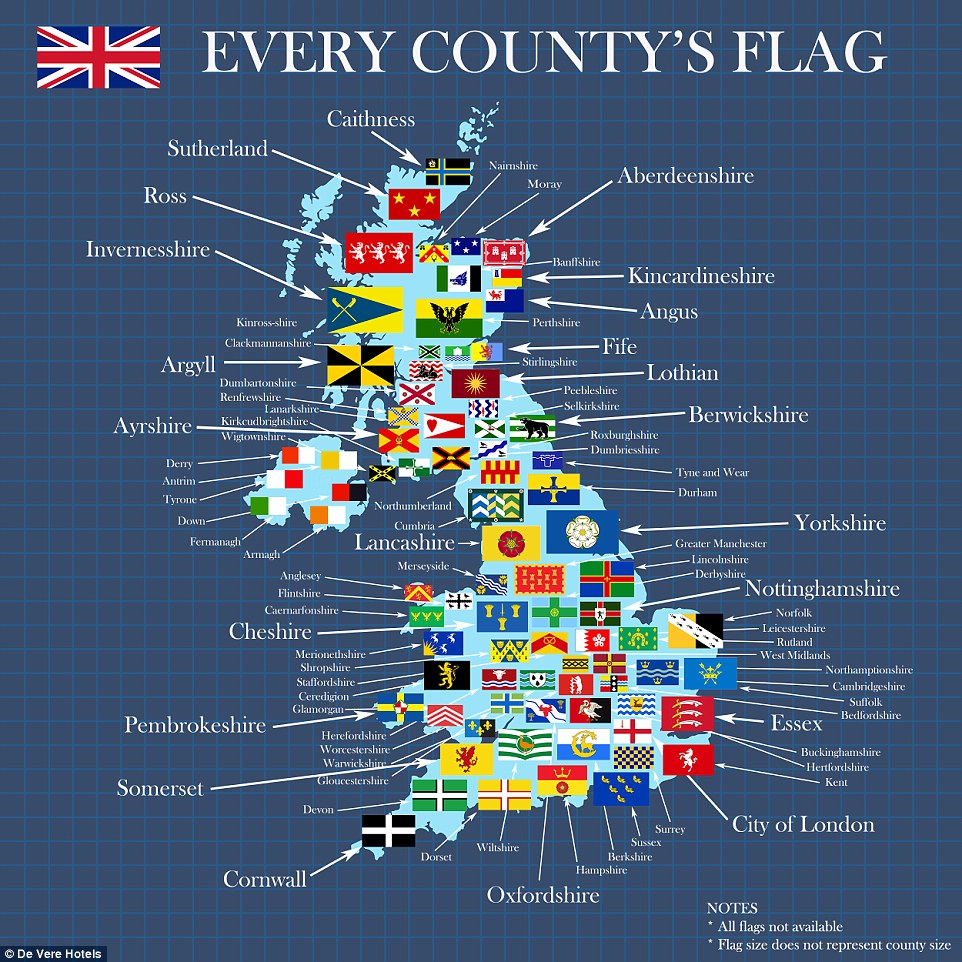 22 May

UK County Flags Map by De Vere Hotels

Here is a fantastic infographic produced by the team at De Vere Hotels that shows the majority of the county flags of the United Kingdom on a map for you to enjoy. Some of the flags featured on the map such as the Buckinghamshire flag, the Essex flag and the Flintshire flag have really great designs.

Please note that some of the flags are just proposed designs.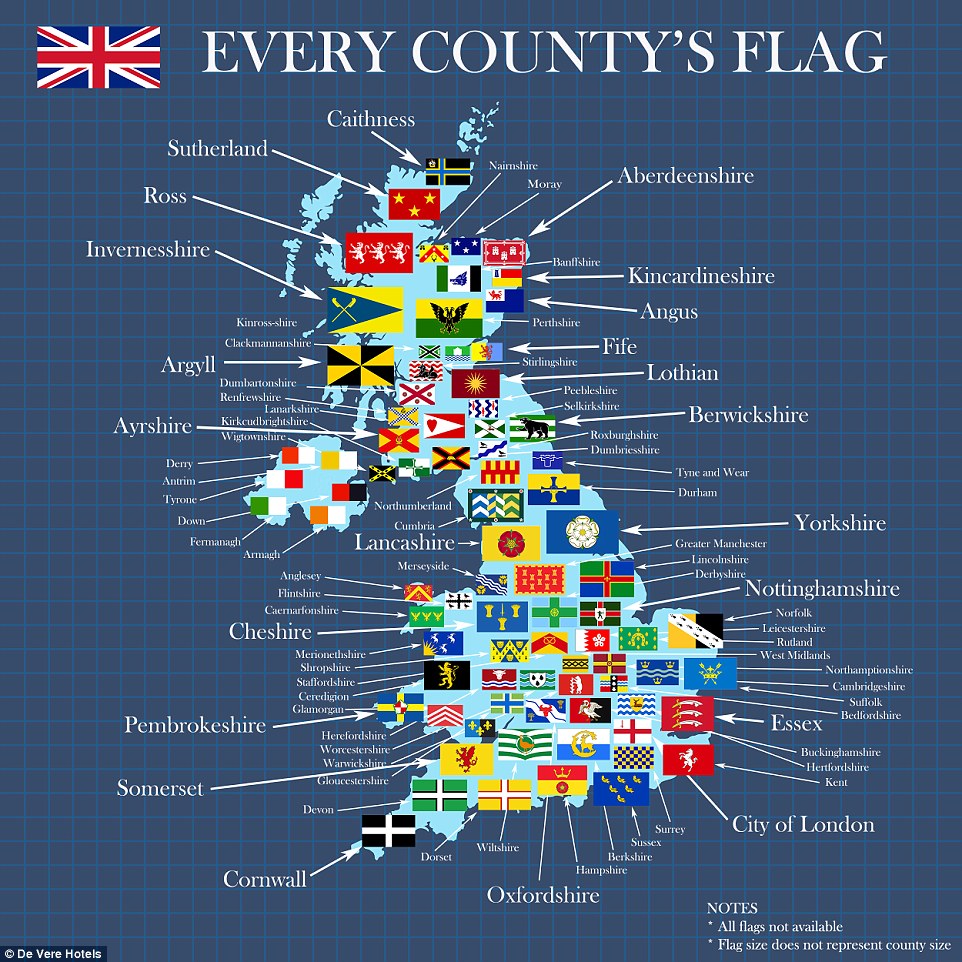 Infographic by De Vere Hotels – via UK Feather Flags